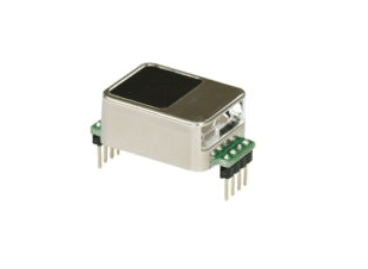 MH-Z1311A NDIR CO2 Module - SE-3321-D
SPQ: 1, MOQ:1, Product Package:
Visible Manufacture Name
WINSEN
Visible Manufacturer's code
MH-Z1311A
MH-Z1311A carbon dioxide gas sensor (hereinafter referred to as the sensor) is a general-purpose, small-scale sensor that uses the principle of non-dispersive infrared (NDIR) to detect CO2 in the air. It has good selectivity, no oxygen dependence, and long life. , Built-in temperature compensation, digital output, easy to use. The sensor is a high-performance sensor made by closely combining mature infrared absorption gas detection technology with precise optical circuit design and sophisticated circuit design.
The air chamber adopts electroplating treatment, waterproof and anti-corrosion
High sensitivity, low power consumption
Excellent stability
Temperature compensation, excellent linear output
Provide serial port (UART) output mode
Long lifespan
Anti-water vapor interference, anti-poisoning
HVAC refrigeration

Air cleaner device

Indoor air quality monitoring
You may also interested in:-