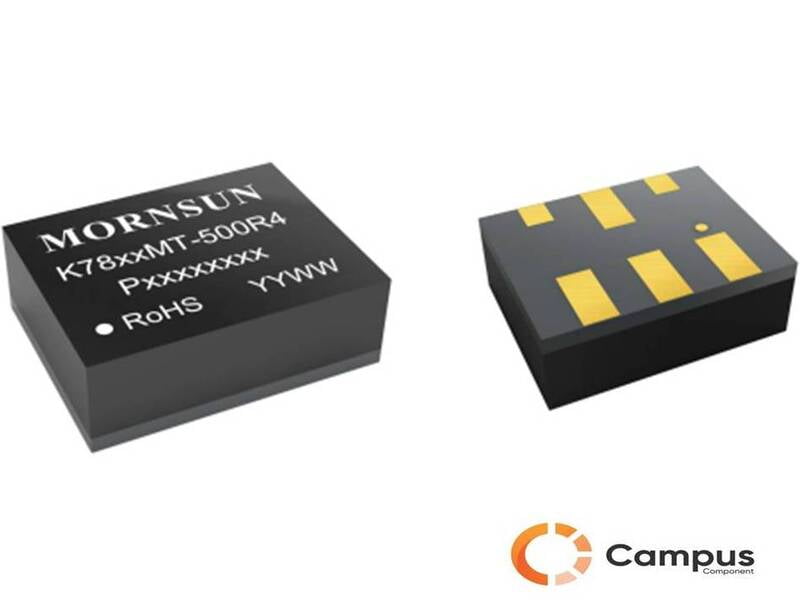 K7803MT-500R4 : 3.3V, 0.5A Non Isolated Dc-Dc Converter - PO-1728-D
Non-returnable
Visible Manufacture Name
MORNSUN GUANGZHOU SCIENCE & TECHNOLOGY CO., LTD.
Visible Manufacturer's code
K7803MT-500R4 : 3.3V, 0.5A
K78_MT-500R4 series are high efficiency switching regulators. The converters feature high efficiency, low loss and short-circuit protection in a compact DFN package. These products are widely used in applications such as industrial control, instrumentation and electric power.
Get the high-quality K7803MT-500R4 Non Isolated Dc-Dc Converter at the best price in India.
Non Isolated Dc-Dc Converter Features:-
Ultra-small, ultra-thin DFN package(9.00 x 7.00 x 3.10mm)

Operating ambient temperature range: -40℃ to +105℃

High efficiency up to 92%

No-load input current as low as 0.1mA

Output short-circuit protection

Meets AEC-Q100 (under testing)

EN62368 approved
Non Isolated Dc-Dc Converter Specifications:-
Case Material Black epoxy resin; flame-retardant and heat-resistant(UL94 V-0)

Dimensions : 9.00 ×7.00 × 3.10mm

Weight 0.58 g (Typ.)

Cooling Method : Free air convection
You may also interested in:-