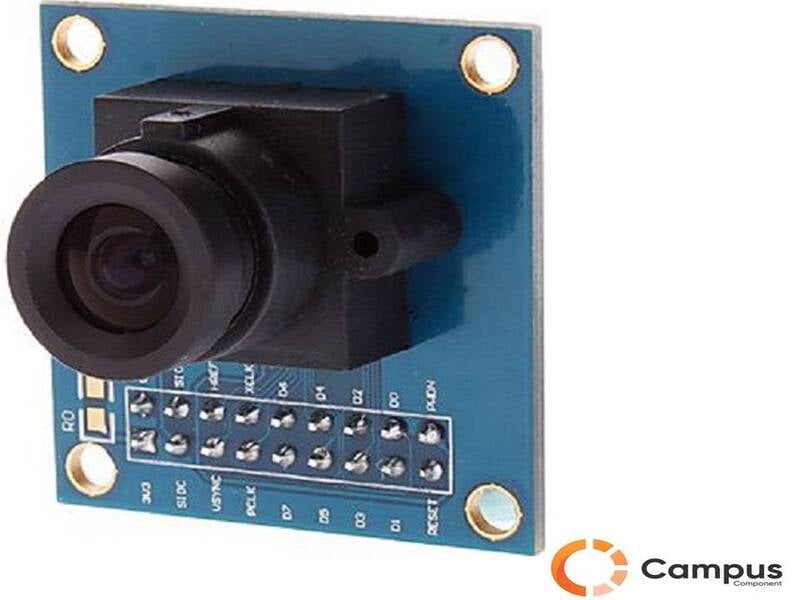 VGA Camera Module For Arduino-AR-149-D
Non-returnable
V7670 CAMERACHIPTM image sensor is a small size, low voltage single chip VGA image sensor. It is controlled by SCCB bus. The maxim frame rate is up to 30fps. The image quality, data format and transfer mode are configurable. Gamma, white balance, colors can be programmed by SCCB interface.
Get the high-quality
VGA Camera Module For Arduino
at the best price in India.
VGA Camera Module For Arduino Features:-
Color: Blue

Material: PCB

Interface: SCCB (compatible IC)

Photographic array: 640 x 480

Power supply voltage: 2.8V

Auto affect the control features include: automatic exposure control, automatic gain control, automatic white balance, automatic elimination of streaks of light, automatic black level calibration.

Image quality control including color saturation, hue, gamma, sharpness and Anti-bloom.

Supports flashlight, LED light, UV adjustment, edge enhancement and noise-reduction auto adjustment.

Low voltage suitable for embedded applications

High sensitivity for low light applications

OmmiVision unique image sensor technology, sensor applications

VGA image 30fps

Dimensions: 1.26 in x 0.83 in x 0.39 in (3.2 cm x 2.1 cm x 1.0 cm)

Weight: 0.14 or (4 g)