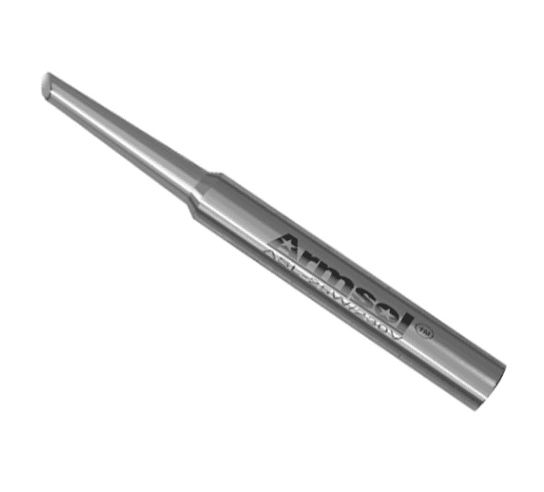 SOLDERING BIT ASL-25WT SPADE - TE-3190-D
Visible Manufacture Name
ARMSOL
Visible Manufacturer's code
ASL-25WT SPADE
This is a Nickel Plated Spade 3mm Normal Bit, Chisel tip; it can be used with any standard 25 W soldering iron. This big "Hoof" tip is great for drag soldering and also has more mass at the end for quickly heating up large solder joints such as connectors. Armsol Standard Flat Tip Soldering Iron Bit is a premium quality product. 25w Standard Flat Tip Soldering Iron Bit, are manufactured by using quality assured material and advanced techniques which make them up to the standard in this highly challenging field. The materials utilized to manufacture Soldering Bit ( Flat Tip Soldering Iron Bit) are sourced from the most reliable and official vendors, chosen after performing detailed market surveys. Armsol products are widely acknowledged in the market for their high quality. We are dedicatedly involved in providing an excellent quality array of Soldering Equipment's.
SOLDERING BIT ASL-25WT SPADE Features:-
High-Quality Soldering Bit with Quick Heating

The power rating is 25W

Durable and Long Life

Slide-on technology for tip replacement.

Compatible with All Brands Guns with the 25W rating.
SOLDERING BIT ASL-25WT SPADE Specifications:-
Tip Shape: Normal Spade Tip

Power rating is 25W

Plated with Nickel

Total Length: 75 mm

Weight: 15 gm

Internal Diameter: 5.30

Outer Diameter: 8 mm