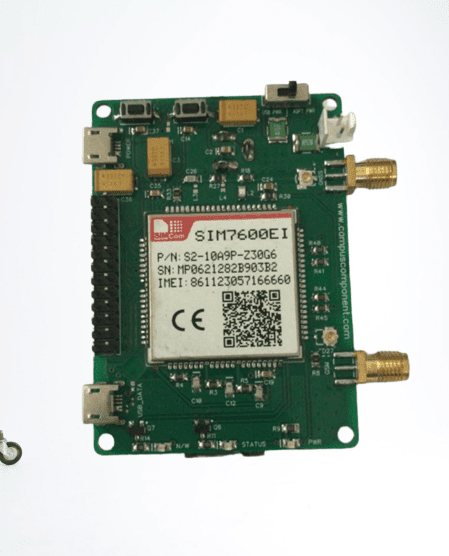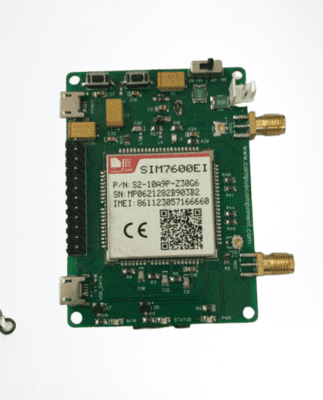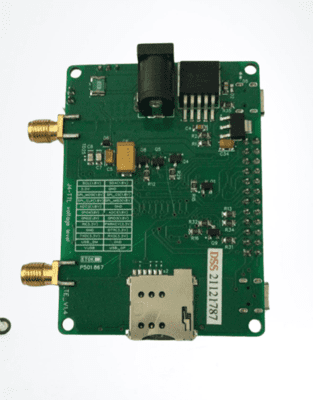 SIM7600Ei Modem-WI-478-D
Non-returnable
SPQ:,MOQ:1,Product Package:
The SIM7600EI 4G/GSM/GPRS/GPS UART modem, a high quality commercial grade product from Campus Component, which is professionally designed with impedance matching RF PCB designs and, is built with Multi-Band LTE-TDD/LTE-FDD/HSPA+/UMTS/EDGE/GPRS/GSM module solution in a LCC type which supports LTE CAT1 up to 10Mbps for downlink and 5Mbps for uplink data transfer. Designed in the compact and unified form factor, SIM7600EI is compatible with SIMCom HSPA+ SIM5360 module/LTE CAT3SIM7100 and LTE CAT4 SIM7600E-H module, which allows customer to design their application once for different technology and benefit from great development time-saving.

Get the high-quality SIM7600Ei Modem at the best price in India.


The SIM7600EI Modem has strong extension capability with rich interfaces including UART, USB2.0 GPIO etc. With abundant application capability like TCP/IP/IPV4/IPV6/Multi-PDP/FTP/FTPS/HTTP/HTTPS/DNS, the module provides much flexibility and ease of integration for customer's application. The SIM7600E Modem is having internal TCP/IP stack to enable you to connect with internet via 4G/GPRS. It is suitable for Tracking, SMS, Voice as well as DATA transfer application in M2M interface and vehicle tracking applications. The modem will work with 5-12V DC, which can be fed through onboard RMC connector. The modem is powered by High current Low Dropout Linear Voltage regulator so as to with stand high surge current requirement (may rise up to 2A).
SIM7600Ei Modem Features:-
High Quality Product(Not hobby grade)

Professionally Designed Modem with Impedance Maching Layout.

Works in 4G/3G/2G GSM Networks

Onboard SMA connector for GSM antenna

Onboard UFL connector for External GSM Antenna

Onboard SMA & UFL connector for GPS Antenna

Onboard UFL connector for Auxiliary antenna

Option to Connect Patch antenna or Active Antenna for GPS

Onboard 3V3 Voltage regulator for GPS External Active Antenna

Onboard Micro USB Connector for module firmware updating

LM39302 linear voltage regulator is used for provides a low-dropout, high-current output

Onboard RMC connector for power supply

Onboard RMC connector for Flight mode

Onboard TXB0108 voltage level translator IC which helps us to interface with 2.8V to 5V Microcontrollers

Onboard LED for power indication, Network and status.

Zener diode is used to prevent Accidental over voltage

Header option for interfacing ADC,I2c,SPI

Micro SIM Card Connector
SIM7600Ei Modem Specifications:-
LTE-TDD B40/B41

LTE-FDD B1/B3/B5/B8

UMTS/HSPA+ B1/B8

GSM/GPRS/EDGE B3/B8

LCC Package

Control Via AT Commands

Supply voltage range: 3.4V~ 4.2V, 3.8V Typical

Operation temperature: -40°C to +85°C

Dimension: 30*30*2.9mm

Bandwidth: 1.4/3/5/10/15/20MHz
You may also interested in:-