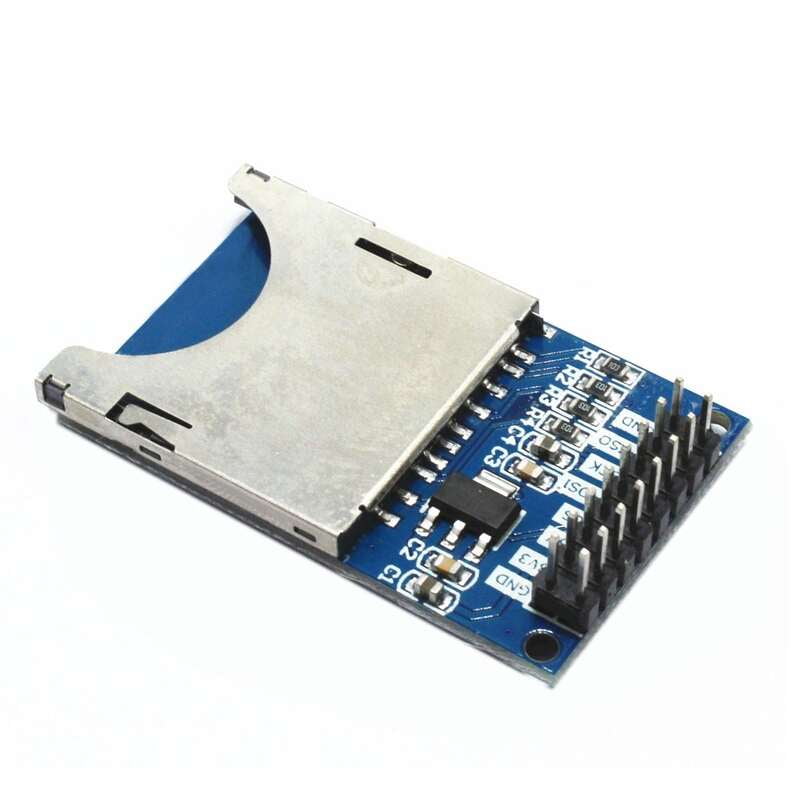 SD Card Reader-RA-963-D
Non-returnable
The SD card is a key part of the Raspberry Pi it provides the initial storage for the Operating System and files. Storage can be extended through many types of USB connected peripherals. When the Raspberry Pi is 'switched on', i.e. connected to a power supply, a special piece of code called the bootloader is executed, which reads more special code from the SD card that is used to start up the Raspberry Pi. If there is no SD card inserted, it will not start. Do NOT push in or pull out an SD card while the Raspberry Pi is connected to the power, as this is likely to corrupt the SD card data (you might get away with it, but it is best not to).
Get the high-quality SD Card Reader for the Raspberry Pi at the best price in India.
The SD card reader must be formatted, or written to, in a special way that means the Raspberry Pi can read the data it needs to start properly. If you are new to this check the instructions, or buy a pre-formatted SD card. One advantage to using an SD card like this is that you can have several SD cards, each with a different operating system, or a different purpose. Simply power off, switch cards, and reconnect the power. You have a different computer to play with.

SD Card Reader Features:-

The module (MicroSD Card Adapter) is a Micro SD card reader module for reading and writing through the file system and the SPI interface driver, SCM system can be completed within a file MicroSD card

Support Micro SD Card, Micro SDHC card (high speed card)  Level conversion circuit board that can interface level is 5V or 3.3V

Power supply is 4.5V ~ 5.5V, 3.3V voltage regulator circuit board  Communications interface is a standard SPI interface

4 M2 screws positioning holes for easy installation

Control Interface: A total of six pins (GND, VCC, MISO, MOSI, SCK, CS), GND to ground, VCC is the power supply, MISO, MOSI, SCK for SPI bus, CS is the chip select signal pin;

3.3V regulator circuit: LDO regulator output 3.3V for level conversion chip, Micro SD card supply;

Level conversion circuit: Micro SD card to signal the direction of converts 3.3V, MicroSD card interface to control the direction of the MISO signal is also converted to 3.3V, general AVR microcontroller systems can read the signal;

Micro SD card connector: self bomb deck, easy card insertion.

Positioning holes: 4 M2 screws positioning holes with a diameter of 2.2mm, so the module is easy to install positioning, to achieve inter-module combination.
To know more about all latest Products of Raspberry PI along with its Accessories you can visit at www.campuscomponent.com