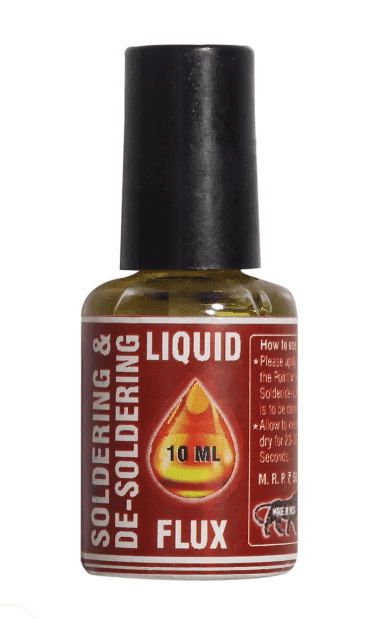 LIQUID FLUX 10ML - TE-3208-D
Visible Manufacture Name
ARMSOL
Use a small paintbrush or your fingers to scoop up a small amount of soldering flux. Spread the flux over the area you will be soldering, making sure to cover the wires fully. Wipe any excess flux off your fingers or brush before soldering. Soldering flux is only corrosive once it is heated up and in its liquid form.
This is a good quality liquid flux. Solder Paste also known as Flux is a very important part of soldering. Flux is necessary to reduce the oxides that tend to form whenever you have hot metals in contact with the air.
Desoldering Liquid Flux Features:-
100% Safe.

No Leakage.

No Carbon After Soldering & Desoldering.

Results In Perfect Quality Of Soldering.