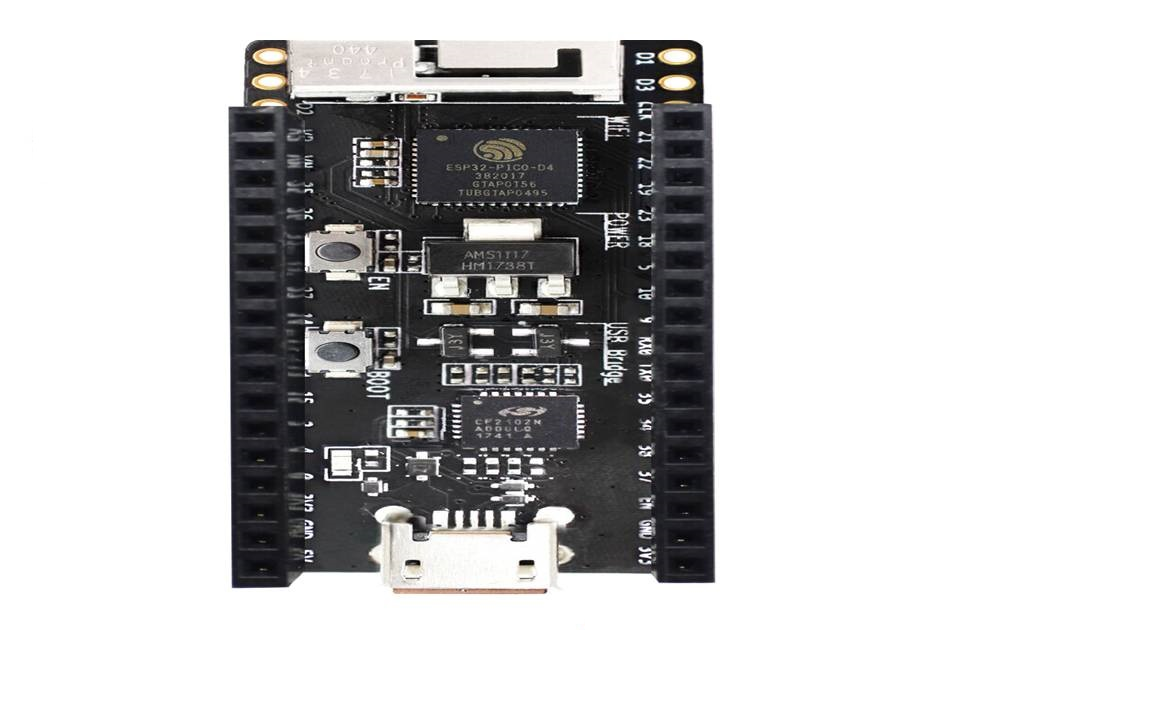 Espressif Systems ESP32 PICO KIT Development Board-WI-460-D
Non-returnable
Visible Manufacture Name
Espressif System
Visible Manufacturer's code
ESP32-PICO-KIT
ESP32-PICO-KIT is a mini development board produced by Espressif. At the core of this board is the ESP32-PICO-D4, a System-in-Package (SiP) module with complete Wi-Fi and Bluetooth functionalities. Comparing to other ESP32 modules, the ESP32-PICO-D4 integrates several peripheral components in one single package, that otherwise would need to be installed separately.
Get the high-quality Espressif ESP32 PICO KIT Development Board at the best price in India.

ESP32 PICO KIT includes a 40 MHz crystal oscillator, a 4 MB flash, filter capacitors and RF matching links in. ESP32 PCO Kit greatly reduces quantity and costs of additional components, subsequent assembly and testing cost, as well as overall product complexity. The development board integrates a USB-UART Bridge circuit, allowing the developers to connect the board to a PC's USB port for downloads and debugging.

Espressif ESP32 PICO KIT Functional Description:-
ESP32-PICO-D4 :
Standard ESP32-PICO-D4 module soldered to the ESP32-PICO-KIT board. The complete system of the ESP32 chip has been integrated into the SiP module, requiring only external antenna with LC matching network, decoupling capacitors and pull-up resistors for EN signals to function properly.
LDO :
5V-to-3.3V Low dropout voltage regulator (LDO).
USB-UART Bridge :
A single chip USB-UART bridge: CP2102 in V4 of the board and CP2102N in V4.1. The first provides up to 1 Mbps transfer rates, while the latter up to 3 Mbps transfers rates.
Micro USB Port :
USB interface. It functions as the power supply for the board and the communication interface between PC and ESP32-PICO-KIT.
Power On LED :
Turns on when the power supply is applied to the board. For details see schematic in Related Documents.
I/O :
All the pins on ESP32-PICO-D4 are broken out to the female pin headers on the board.
To know more about all latest Products of ESP8266 WIFI Modules you can visit at www.campuscomponent.com

Attachment:-
Espressif_Systems_01162019_ESP32-PICO-KIT Datasheet
You may also interested in:-