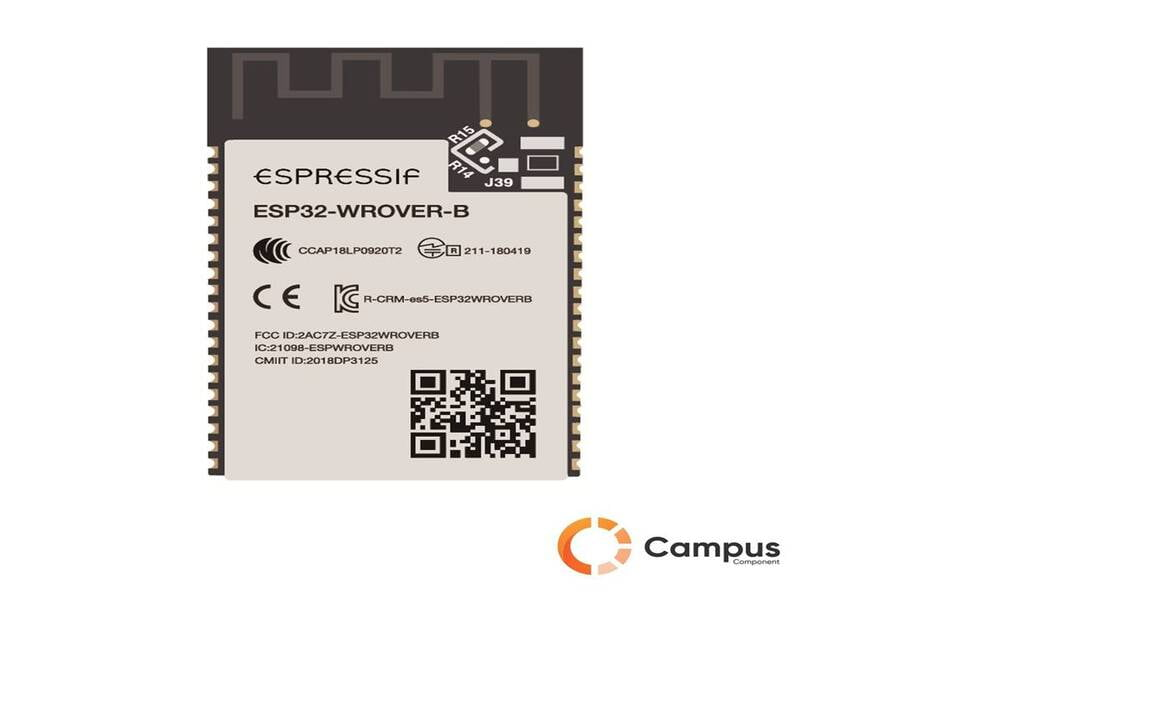 Espressif Systems ESP32 WROVER B 8MB 64Mbits SPI flash-WI-477-D
Non-returnable
SPQ:,MOQ:1,Product Package:
ESP32-WROVER-B is a powerful, generic WiFi-BT-BLE MCU module that targets a wide variety of applications, ranging from low-power sensor networks to the most demanding tasks, such as voice encoding, music streaming and MP3 decoding. This module is provided in two versions: one with a PCB antenna, the other with an IPEX antenna. ESP32-WROVER-B features a 4 MB external SPI flash and an additional 8 MB SPI Pseudo static RAM (PSRAM).
Get the high-quality
ESP32
WROVER B 8MB 64Mbits SPI flash
WIFI Module
at the best price in India.
ESP32 WROVER B 8MB 64Mbits SPI flash Specifications:-
RF certification: FCC/CE-RED/IC/TELEC/KCC/SRRC/NCC

Bluetooth certification: BQB

Green certification: RoHS, REACH Test Reliability HTOL/HTSL/uHAST/TCT/ESD

Wi-Fi Protocols: 802.11 b/g/n (802.11n up to 150 Mbps) A-MPDU and A-MSDU aggregation and 0.4 µs guard interval support

Frequency range: 2.4 GHz ~ 2.5 GHz

Bluetooth Protocols: Bluetooth v4.2 BR/EDR and BLE specification

Radio: NZIF receiver with –97 dBm sensitivity Class-1, class-2 and class-3 transmitter AFH

Audio: CVSD and SBC Hardware Module interfaces SD card, UART, SPI, SDIO, I2C, LED PWM, Motor PWM, I2S, IR, pulse counter, GPIO, capacitive touch sensor, ADC, DAC, Two-Wire Automotive Interface (TWAITM, compatible with ISO11898-1)

On-chip sensor: Hall sensor

Integrated crystal: 40 MHz crystal

Integrated SPI flash: 4 MB

Integrated PSRAM: 8 MB