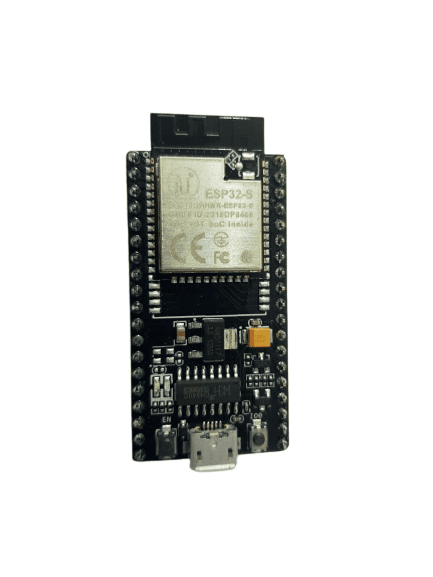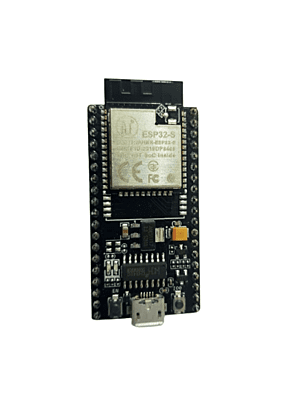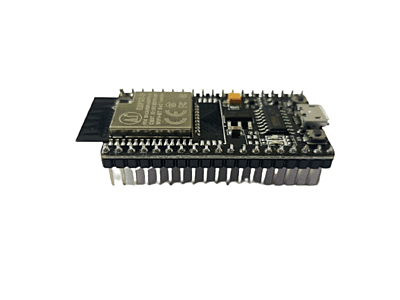 ESP 32 Node Mcu WiFi Development Board-WI-298-D
Non-returnable
SPQ:1,MOQ:1,Product Package:
Visible Manufacture Name
AiThinker
The NodeMCU development board based on ESP32, features WiFi+Bluetooth connectivity, onboard CH340 and keys. What's more, all the I/O pins of ESP32-S module are accessible via the extension headers. The NodeMCU ESP-32S is one of the development board created by NodeMCU to evaluate the ESP-WROOM-32 module. It is based on the ESP32 microcontroller that boasts Wifi, Bluetooth, Ethernet and Low Power support all in a single chip. NodeMCU uses Lua Scripting language and is an open source Internet of Things (IoT) platform.
Get the high-quality ESP 32 Node Mcu WiFi Development Board at the best price in India.
ESP 32 Node Mcu Wifi Development Board Features:-

Onboard ESP32-S module

Onboard CH340, USB to UART converter

USB port for power input, firmware programming, or UART debugging

2x19pin extension headers, breakout all the I/O pins of the module

2x keys, used as reset or user-defined
ESP 32 Node Mcu WiFi Development Board Specifications:-
WIFI module: ESP32-S

Built-in Flash: 32Mbit

Antenna: Onboard PCB antenna

Peripheral interface: UART/GPIO/ADC/DAC/SDIO/PWM/I2C/I2S

WiFi protocol: IEEE 802.11 b/g/n

Bluetooth: Bluetooth 4.2

Frequency range: 2.4G ~ 2.5G (2400M ~ 2483.5M)

WIFI mode: Station / SoftAP / SoftAP+Station

Power supply: 5V

Logic level: 3.3V

Dimensions: 48.26mm x 25.4mm
ESP 32 Node Mcu
IOT applications:-
Smart home

Intelligent building

Industrial automation

Wearable devices

IP camera

Intelligent agriculture
You may also interested in:-