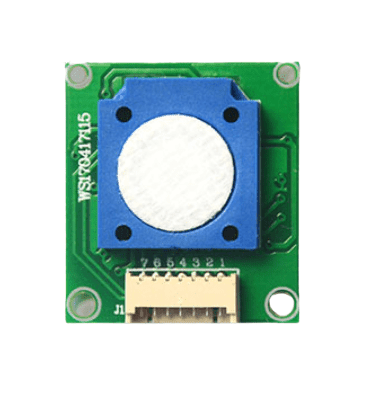 Electrochemical Ozone Detection Module ZE25-O3 - SE-3313-D
SPQ: 1, MOQ:1, Product Package:
Visible Manufacture Name
WINSEN
Visible Manufacturer's code
ZE25-O3
ZE25-O3 is a general-purpose and miniaturization electrochemical Ozone detection module. It utilizes electrochemical

principle to detect ozone in air which makes the module with high selectivity and stability. It is a combination of mature electrochemical detection principle and sophisticated circuit design.
High sensitivity & resolution& low power consumption& long lifespan

Two output ways: UART/Analog Voltage

Good stability, good anti-interference

Temperature compensation, excellent linearity
Portable detector

air-quality monitor device

Ozone disinfection cabinet

smart home device &etc
You may also interested in:-