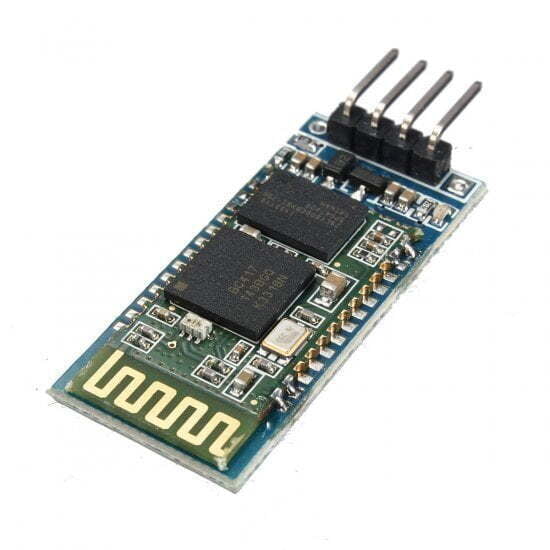 Bluetooth Chip HC 06-WI-346-D
Non-returnable
Visible Manufacturer's code
MA321040
HC serial Bluetooth products consist of Bluetooth serial interface module and Bluetooth adapter, such as: (1) Bluetooth serial interface module: Industrial level: HC-03, HC-04(HC-04-M, HC-04-S) Civil level: HC-05, HC-06(HC-06-M, HC-06-S) HC-05-D, HC-06-D (with baseboard, for test and evaluation) (2) Bluetooth adapter: HC-M4 HC-M6 This document mainly introduces Bluetooth serial module. Bluetooth serial module is used for converting serial port to Bluetooth. These modules have two modes: master and slaver device.
Get the high-quality
Bluetooth Chip HC 06
at the best price in India.
The device named after even number is defined to be master or slaver when out of factory and can't be changed to the other mode. But for the device named after odd number, users can set the work mode (master or slaver) of the device by AT commands. HC-04 specifically includes: Master device: HC-04-M, M="master" Slave device: HC-04-S, S="slaver" The default situation of HC-04 is slave mode. If you need master mode, please state it clearly or place an order for HC-O4-M directly .The naming rule of HC-06 is same.
Bluetooth Chip HC 06 Features:-
Bluetooth protocol: Bluetooth V2.0 protocol standard

Power Level: Class2(+6dBm)

Band: 2.40GHz—2.48GHz, ISM Band

Receiver sensitivity: -85dBm

USB protocol: USB v1.1/2.0

Modulation mode: Gauss frequency Shift Keying

Safety feature: Authentication and encryption

Operating voltage range:+3.3V to +6V

Operating temperature range: -20ºC to +55ºC

Operating Current: 40mA
You may also interested in:-