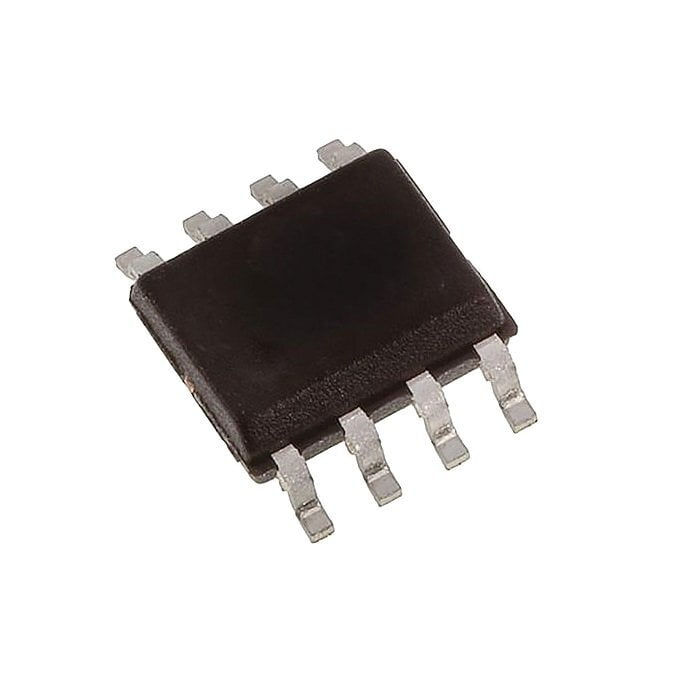 A7332MP8R_DC-DC CONVERTER BUCK (STEP-DOWN)-IC-602-D
Non-returnable
SPQ:,MOQ:1,Product Package:�PSOP8 package
The A7332 is a synchronous step-down DC/DC converter that provides wide 4.2V to 30V input voltage range and 3A continuous load current capability. At light load condition, the A7332 can operate at power saving mode to support high efficiency and reduce power loss. The A7332 fault protection includes cycle-by-cycle current limit, UVLO and thermal shutdown. Besides, soft-start function prevents inrush current at turn-on. This device uses current mode control scheme which provides fast transient response. Internal compensation function reduces external compensator components and simplifies the design process. In shutdown mode, the supply current is about 3μA.
Get the high-qualit

y
A7332MP8R_DC-DC CONVERTER BUCK (STEP-DOWN) at th
e best price in India.
A7332MP8R_DC-DC CONVERTER BUCK (STEP-DOWN) Features:-
Low RDS(ON) Integrated Power MOSFET (120/60mΩ)

Internal Compensation Function

Wide Input Voltage Range: 4.2V to 30V

3A Output Current

Internal 1ms Soft-Start

High Efficiency at Light Load

Cycle-by-Cycle Current Limit

Over-Temperature Protection with Auto Recovery

Under Voltage Lockout

3μA Shutdown Current

Hiccup Short Circuit Protection

Available in PSOP8 Package
A7332MP8R_DC-DC CONVERTER BUCK (STEP-DOWN) Applications:-
LCD Display, TV

STB (Set-Top-Box)

Distributed Power System

Networking, XDSL Modem