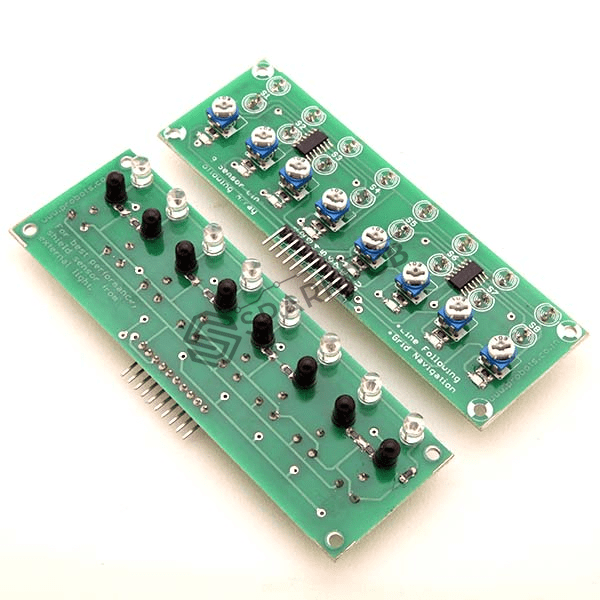 8 Pair IR Sensor Array-SE-738-D
Non-returnable
SPQ:,MOQ:,Product Package:
This is an infrared based sensor array which can be used in advanced line following and grid navigation robots. The array has 8 individual sensors placed next to each other. Each sensor has its own digital output and can sense the presence of a line and indicate it with a 5V logic output. On reading the the digital state of the eight sensors, the user can not only detect the line but also get to know how far the center of the robot is from the line. When all sensors sense the line, the robot is on an intersection.
8 Pair IR Sensor Array Features:-

Uses 8 sensors for best resolution.

Great useful in building fast line following and grid navigating robots.

Input Voltage: 5V DC.

Comes with easy to use digital outputs that can be connected directly to microcontrollers.

The array has mounting holes of 3 mm diameter for easy mounting.