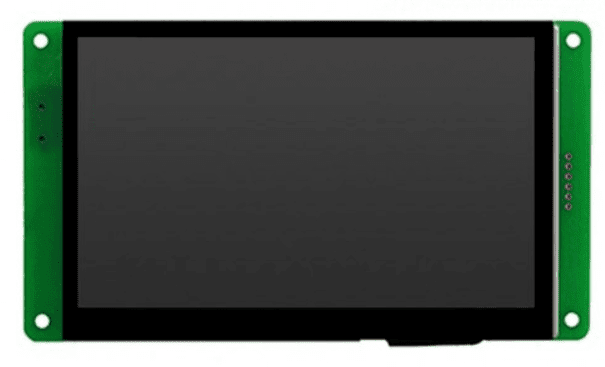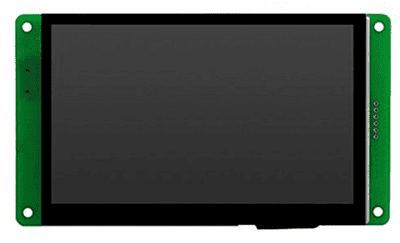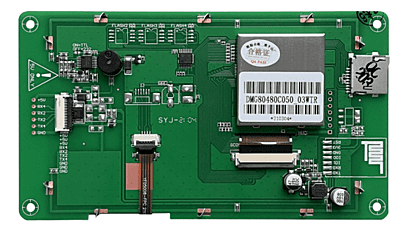 5.0'' DWIN LCD Capacitive Touchscreen Display DMG80480C050-03WTC - LC-2851-D
Visible Manufacture Name
DWIN
Visible Manufacturer's code
DMG80480C050-03WTC
5.0" Capacitive Smart display is very easy to use and integrate with your embedded circuit with a simple serial UART interface. DWIN Displays are high quality and cost effective smart HMI touchscreens. The

DMG80480C050

5.0" Smart Capacitive Touchscreen Display

can easily be interfaced with microcontrollers & controller boards like Arduino Uno, Arduino Nano, Arduino Mega, ESP8266, ESP32, PIC Microcontrollers, 8051 family of microcontrollers, etc. This Smart displays are based on T5/T5L ASIC chip which is a dual core high performance GUI Asic which supports DGUS & OS development mode.



Get the high-quality 5.0 Smart Capacitive Touchscreen Display DMG80480C050-03WTC at the best price in India


5.0 Smart Capacitive Touchscreen Display DMG80480C050-03WTC:-
Size: 5.0"

Touch Type: Capacitive

Resolution: 800x480

Grade: Commercial

Color: 16.7M Colors; 24 Bit

Dimensions: 143.5 mm (W) x 80.9 mm (H) x 15.4 mm (T)

Backlight: LED

Brightness: 200 nit

Operating Voltage: 5 Volts

Operating Current: 70ma to 240ma

Working Temperature: -20 to 70°C



Attachment:-
You may also interested in:-