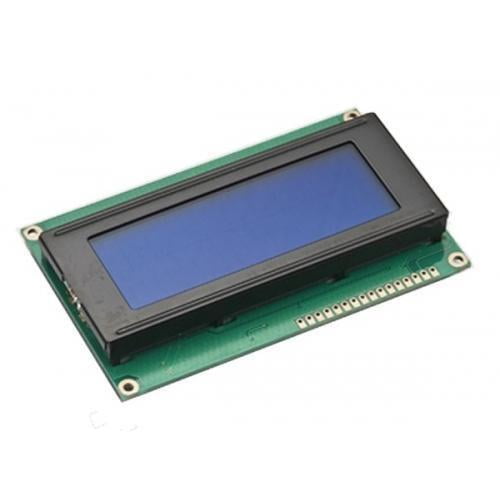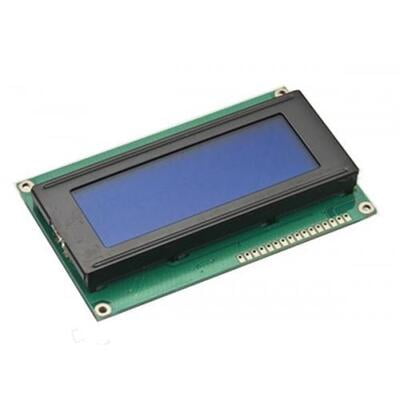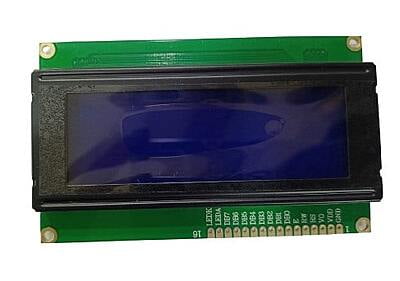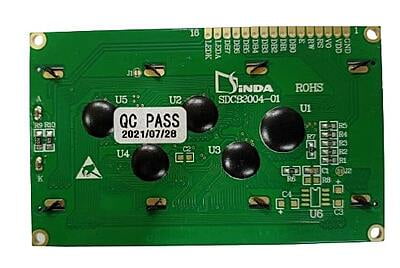 20x4 (S) LCD Blue Backlight Display-LC-542-D
Non-returnable
Visible Manufacture Name
SINDA
Visible Manufacturer's code
SDCB2004-01A
This is
20×4 Character LCD Display
with Blue Backlight ASCII Alphanumeric Character. 20×4 character LCD Display can be Interface with almost All Digital Microcontroller such as Arduino, 8051, PIC, AVR, ARM, MSP, COP8, STM, Raspberry Pi etc. 4x20 Display also used in Industrial Research and Development R&D, Student Hobby DIY Project. About
20×4 Character LCD Display
: 20×4 LCD is a basic 20 character by 4 line display Blue White Back light.
Get the high-quality
20x4 (S) LCD Blue Backlight Display
at the best price in India.
Utilizes the extremely common AIP31066 interface chipset. You will need 7 general I/O pins (If use in 4-bit Mode) to interface to this LCD screen. Includes LED Backlight. Features of 20×4 LCD Display : Commonly Used in: Student Project, Collage, copiers, fax machines, laser printers, industrial test equipment, networking equipment such as routers and storage devices.

SIZE: 20×4 (4 Rows and 20 Characters per Row), Can display 4-lines X 20-characters. Operate with 5V DC, Wide viewing angle and high contrast. Built-in industry standard HD44780 equivalent LCD controller. LCM type: Character, Package Contents: 1 X LCD 20×4.
20x4 (S) LCD Blue Backlight Display Features:-
SDCB2004-01 Series LCD

Display Contents :20 * 4 Characters (5*8 dots )

Driving Scheme : 1/16Duty; 1/5Bias

Viewing Direction :6 0' clock

Driver IC :AIP31066

Interface :Parallel

Backlight : Blue Backlight

Operating Temperature :-20 C-﹢70 C

Storage Temperature :-30 C-﹢80 C

RoHS Compliant
20x4 (S) LCD Blue Backlight Display Specification:-
Outline Dimensions : 98.00(W) x 60.00(L) x 13.20(H)(mm)

Viewing Area : 77.00 (W) x 25.20(L)(mm)

Active Area : 70.40 (W) x 20.80 (L)(mm)

Character Size : 2.96 (W) x 4.76 (L)(mm)

Character Pitch : 3.55 (W) x 5.35 (L)(mm)

Dot Size : 0.56 (W) x 0.56 (L)(mm)

Dot Pitch : 0.60 (W) x 0.60 (L)(mm)

Weight : TBD
You may also interested in:-