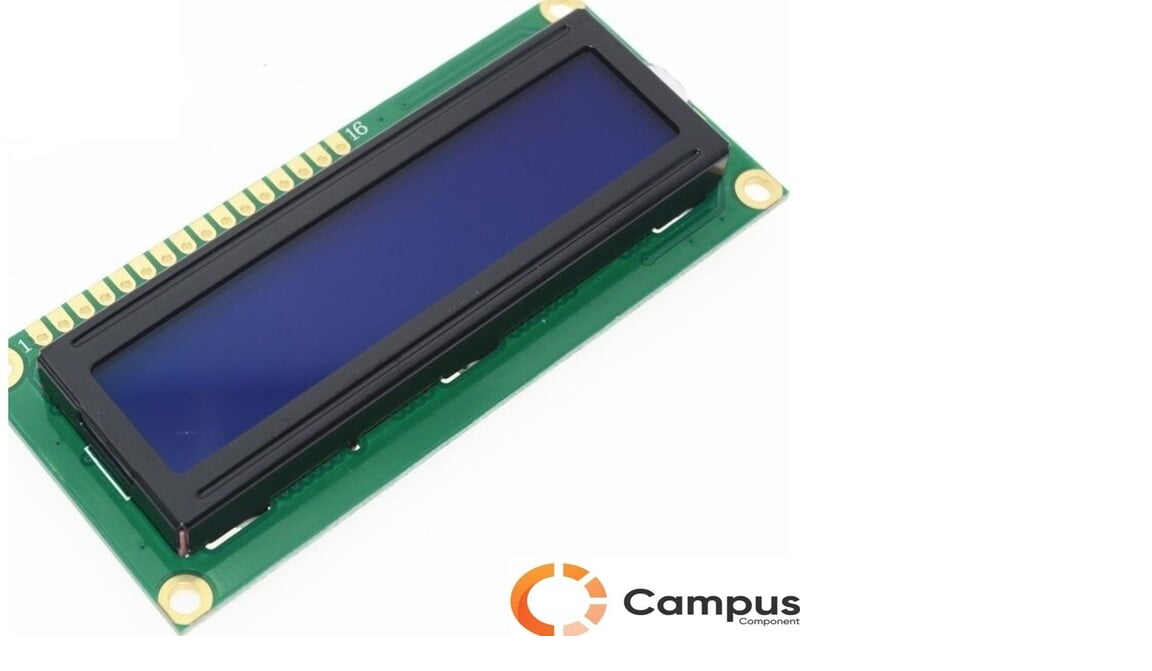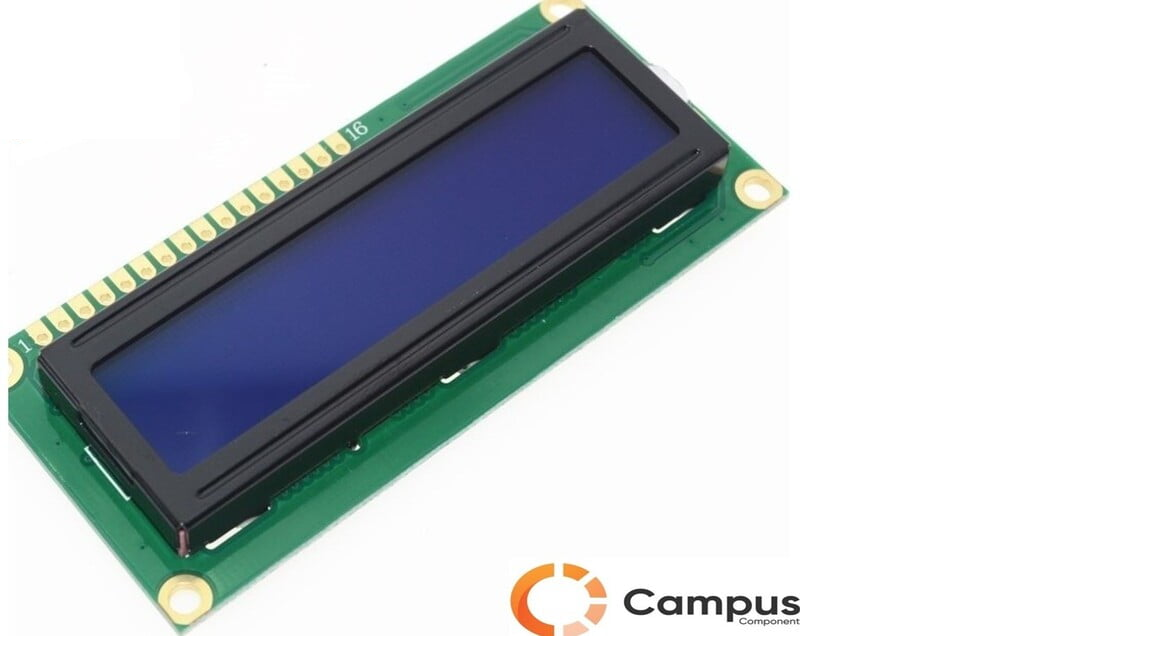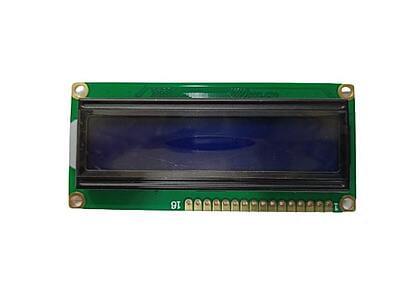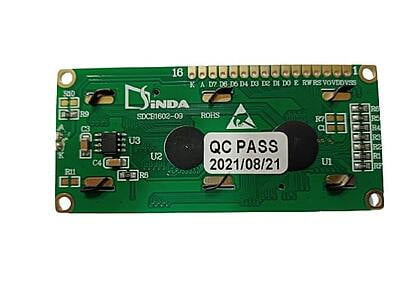 16x2 (L) 3.3V Blue Backlight LCD Display-LC-587-D
Non-returnable
Visible Manufacture Name
SINDA
Visible Manufacturer's code
SDCB1602-09
16x2 (S) 3.3V Blue Backlight LCD Display is professional manufacturer of Monochrome LCD display for Industry application, include digital panel meter, UPS, inverter, multi-function meter, POS machines, Fuel Dispenser, Oil Dispenser, Gas Dispenser, Flow Meter, KWH Meter, Energy Meter, Water Meter, Gas Meter, Smart Meter, Clock. LCD technology is to fill the liquid crystal between two planes with narrow grooves. The grooves on these two planes are perpendicular to each other (intersecting at 90 degrees).
Get the high-quality 16x2 (S) 3.3V Blue Backlight LCD Display at the best price in India.
If the molecules on one plane are arranged from north to south, the molecules on the other plane are arranged from east to west, and the molecules between the two planes are forced into a 90-degree twisted state. Since the light travels in the direction of the molecular arrangement, the light is also twisted 90 degrees when passing through the liquid crystal.
16x2 (S) 3.3V Blue Backlight LCD Display Features:-
SDCB1602-09 Series LCD type

Display Contents :16 * 2 Characters (5*8 dots )

Driving Scheme : 1/16Duty; 1/5Bias

Viewing Direction :6 0' clock

Driver IC :AIP31066

Interface :Parallel

Backlight :white/Yellow-Green

Operating Temperature :-20 C-﹢70 C

Storage Temperature :-30 C-﹢80 C

RoHS Compliant
16x2 (S) 3.3V Blue Backlight LCD Display Specifications:-
Outline Dimensions : 80.00(W) x 36.00(L) x 13.00(H)(mm)

Viewing Area : 64.50 (W) x 14.50(L)(mm)

Active Area : 55.70 (W) x 11.00 (L)(mm)

Character size : 2.90 (W) x 5.15 (L)(mm)

Character Pitch : 3.52 (W) x 5.85 (L)(mm)

Dot Pitch : 0.54 (W) x 0.60 (L)(mm)

Dot Size : 0.59 (W) x 0.65 (L)(mm)

Weight : TBD
Attachment:-

16x2 (S) 3.3V Blue Backlight LCD Display- Datasheet
You may also interested in:-