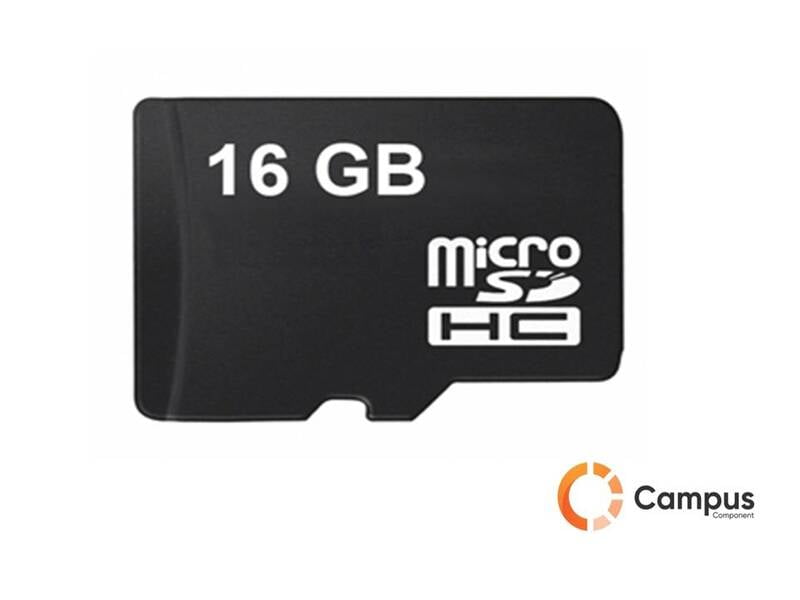 16GB microSDHC Card For Raspberry Pi-RA-80-D
Non-returnable
A 16GB MicroSDHC card preloaded with the latest version (V2) of NOOBS (New Out Of the Box Software). NOOBS is the fastest way to get and install many of the wide range of operating systems available for Raspberry Pi, including Raspbian, the official OS of the Raspberry Pi Foundation. Compatible with all models of Raspberry Pi, including the new Raspberry Pi 3 Model B+. Give the power to your project with Sandisk Micro SD/SDHC 16GB Class 10 Memory Card. A1 series memory card, new and made for APP or operating system to load and run faster and smoother ever before. With speed up to 98 MB/s Shoot, save and share more with high speed.
Get the high-quality Sandisk micro SD 16GB at the best price in India.
Built to perform in harsh conditions, SanDisk Ultra microSDHC UHS-I cards are Moisture proof, temperature proof, shockproof, and X-ray proof. The A1 microSD card is rated Class 10 which is known for the high speed of reading/Write operation which helps to load applications and operating systems faster in development board like the raspberry pi. Durable Design for Use in Harsh Environments SanDisk Ultra microSD UHS-I Cards are shockproof, temperature-proof, waterproof, and X-ray-proof so you can enjoy your adventures without worrying about the durability of your memory card.
16GB MicroSDHC card Features:-

SD card Brand: Sandisk

Memory Size: 16GB

High Speed

Class 10

Micro SD Card

For Raspberry Pi 3B and 3B+

Loaded NOOBS software, The following operating systems are currently included in NOOBS: Raspbian, Libre ELEC, OSMC, Recal box, Lakka, RISC OS, Screenly OSE, Windows 10 IoT Core, TLXOS

Only Raspbian is installed by default in NOOBS. The others can be installed with a network connection.
16GB MicroSDHC Specifications:-
Highest Full HD video recording performance available with Class 10 rating

2x the speed of typical microSD cards for advanced photo capture

Faster app performance with transfer speeds up to 30MB/s*