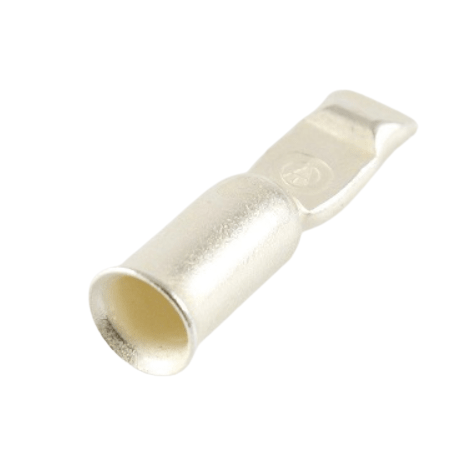 UBX-5952-T 8 AWG CO-1225-D
Non-returnable
SPQ:1,MOQ:1,Product Package:Connector
Visible Manufacture Name
UBX-5952-T
Visible Manufacturer's code
UBX-5952-T
Anderson Power Products SB50 Connectors feature a one-piece plastic housing using stainless steel springs to hold low-resistance contacts in place. These connectors work with wire contacts up to 6AWG (10mm²) as well as PCB and busbar contacts. The genderless design mates with itself and has a plated through-hole mounting style. Anderson SB50 Connectors are UL-rated for hot plugging up to 50A while low-resistance silver- or tin-plated copper contacts allow UL-rated currents up to 120A.
Get the high-
qua
lity
SB50 SERIES / CONTACT 50A XT27 at th
e best price in India.
SB50 SERIES / CONTACT 50A XT27 Features:-
Plated through-hole mounting style

Wire, PCB, and busbar contacts

Low-resistance silver- or tin-plated copper contacts

Works with wire sizes from 16AWG (1.5mm²) to 6AWG (13.3mm²)

UL-rated for hot plugging up to 50A

Genderless design mates with itself

Color-coded mechanical keys

-20°C to +105°C operating temperature range for standard housings

-40°C to +105°C operating temperature range for chemical-resistant housings

2200VAC dielectric withstanding voltage
You may also interested in:-