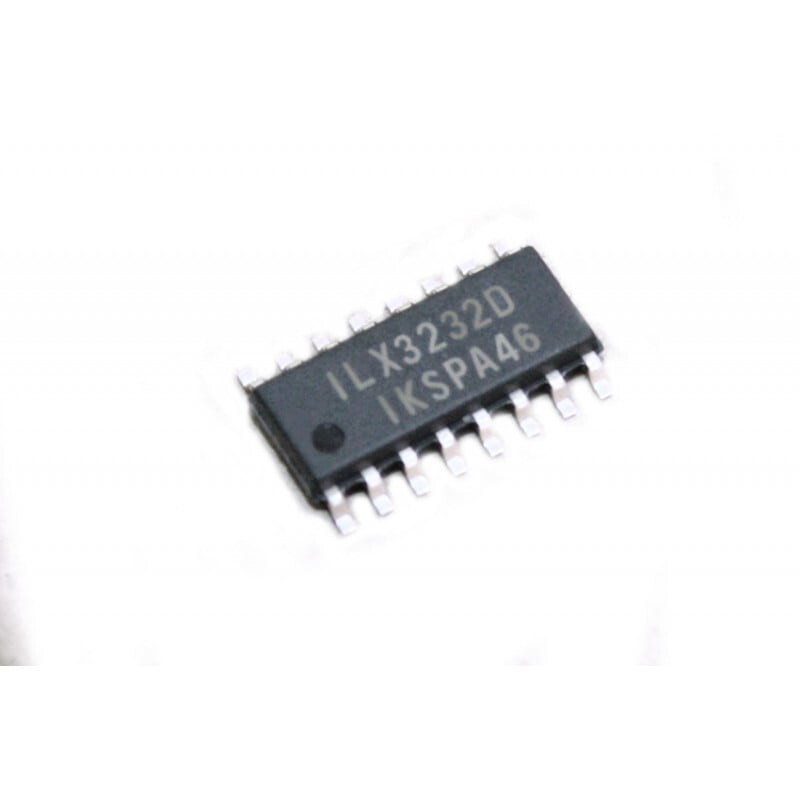 ILX3232DT SOIC-IC-464-D
Non-returnable
SPQ:,MOQ:1,Product Package:
The ILX3232 is a 3V powered EIA/TIA- 232 and V.28/V.24 communication interface with low power requirements, high data-rate capabilities. ILX3232 has a proprietary low dropout transmitter output stage providing true RS-232 performance from 3 to 5.5V supplies. The device requires only four small 0.1 μF standard external capacitors for operations from 3V supply. The ILX3232 has two receivers and two drivers. The device is guaranteed to run at data rates of 250 Kbps while maintaining RS-232 output levels. Typical applications are Notebook, Subnotebook and Palmtop Computers, Battery Powered Equipment, H and-Held Equipment, Peripherals and Printers.
Get

the high-quality
ILX3232DT SOIC
at
the best price in India.
ILX3232DT SOIC Features:-
300 μA SUPPLY CURRENT

120Kbps MINIMUM GUARENTEED DATA RATE

3V/μs MINIMUM GUARANTEED SLEW RATE

ENHANCED ESD SPECI

FICATIONS: ±15kV IEC6 1000-4-2 Air Discharge

±8kV IEC61000-4-2 Contact Discharge

AVAILABLE IN DIP-16, SO-16,TSSOP16 ANDSOP16L(W)