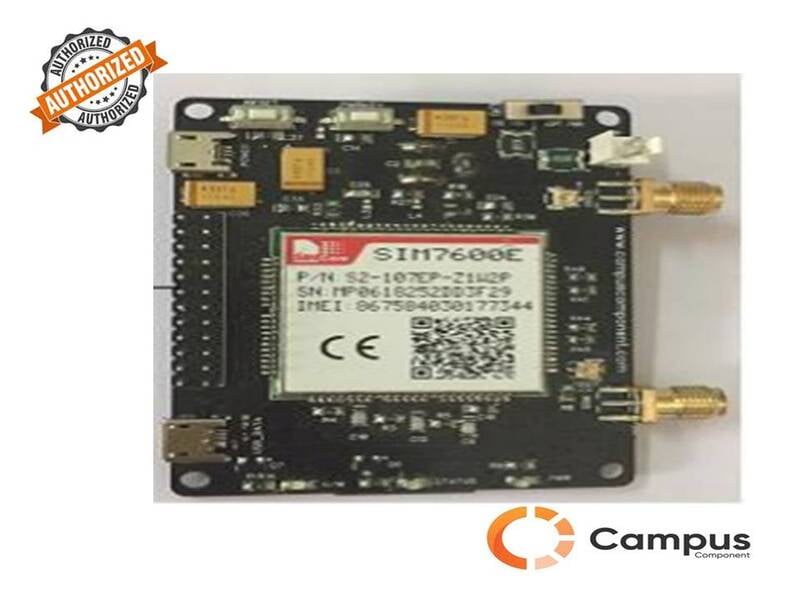 SIM7600E MODEM-WI-278-D
Non-returnable
Visible Manufacturer's code
SIM7600E MODEM
The SIM7600E is the FDD / TDD-LTE Cat.1 + GPS / GLONASS module from SIMCom Wireless Solutions.
The module is based on a new chipset from Qualcomm and supports LTE Cat.1 (FDD and TDD) / HSPA + / HSDPA / UMTS / EDGE / GSM standards, and also includes a GPS / GLONASS navigation receiver. The use of the LTE category 1 makes it a more affordable solution compared to the widespread category 3 modules, which may be of interest for applications that do not require high data rates.
TThe module has built-in TCP and UDP stack, as well as protocols FTP (S) / HTTP (S), implemented DNS support. Support work in networks IPv4 and IPv6. Support for drivers for operating systems: MS Windows, Linux, Android. Drivers are available on request.
The SIM7600E is highly compatible with the SIM5360E(3G), SIM7100E (LTE Cat.3) and S (LTE Cat.4) modules for seating and commands . Given the small differences, they can be used on a single printed circuit board.
Attachment: