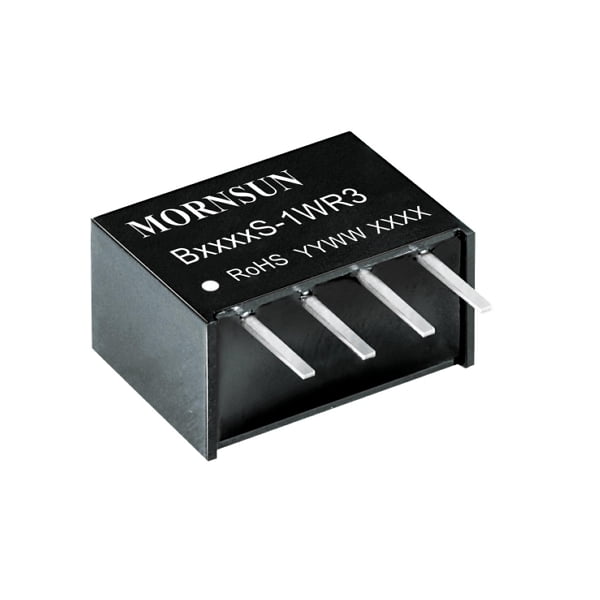 B1205S-1WR3 : 1W, 12Vdc to 05Vdc - Isolated DC-DC Converter - PO-2396-D
Visible Manufacture Name
MORNSUN GUANGZHOU SCIENCE & TECHNOLOGY CO., LTD.
Visible Manufacturer's code
B1205S-1WR3
B_S-1WR3 series are specially designed for applications where an isolated voltage is required in a distributed power supply system. They are suitable for: pure digital circuits, low frequency analog circuits, relay-driven circuits and data switching circuits.
Continuous short-circuit protection.

No-load input current as low as 8mA.

Operating ambient temperature range: -40℃ to +105℃

High efficiency up to 81%.

I/O isolation test voltage: 1.5k VDC.

Industry standard pin-out.

IEC62368, UL62368, EN62368 approved.