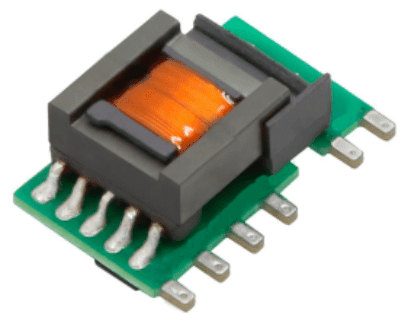 AC-DC Converter LS05-13B03R3-F - PO-2962-D
Non-returnable
Visible Manufacture Name
Mornsun
Visible Manufacturer's code
LS05-13B03R3-F
LS05-13BxxR3(-F) series is one of Mornsun's highly efficient green power AC-DC Converter series. They feature wide input range accepting either AC or DC voltage, high reliability, low power consumption and reinforced isolation. All models are particularly suitable for industrial control, electric power, instrumentation and smart home applications which have high requirement for dimension and don't have high requirement on EMC. For extremely harsh EMC environment, we recommend using the application circuit show in Design Reference of this datasheet.
Get the high-quality
LS05-13B03R3-F
AC-DC Power Supply
at the best price in India.
AC-DC Converter LS05-13B03R3-F Specifications:-
Ultra-wide 85 - 305VAC and 70 - 430VDCinput voltage range

Accepts AC or DC input (dual-use of same terminal)

Operating ambient temperature range -40℃to+85℃

Multi application, flexible layout

Compact size, high power density, green power

Controllable life and adjustable cost

No-load power consumption 0.1W

Output short circuit, over-current protection

Designed to meet IEC/EN/UL62368, IEC/EN61558, IEC/EN60335 standards

IEC/EN/UL62368 safety approval (LS05-13BxxR3series)

EN62368 safety approval (LS05-13BxxR3-F series)