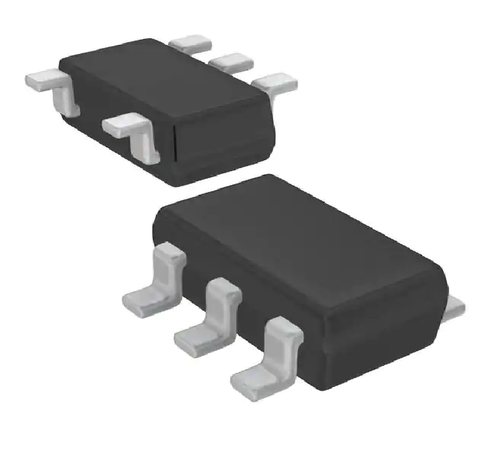 A6516E5R_LOW DROPOUT VOLTAGE REGULATOR-IC-612-D
Non-returnable
SPQ:,MOQ:1,Product Package:SOT 25 Package
Visible Manufacture Name
AiT semiconductor
Visible Manufacturer's code
A6516E5R-33
A6516

series are high precise, low power consumption, high voltage input, positive voltage regulators manufactured using CMOS and laser trimming technologies. The

A6516

consists of a current limiter circuit, a driver transistor, a precision reference voltage and a correction circuit. Output voltage is selectable in 0.1V steps from 1.2V to 5.0V. The series are also compatible with low ESR ceramic capacitors which give added output stability .Since the current limiter circuit is built-in, the IC is protected against overshoot currents at such times of output shorts etc.
Get the high

-quality
A6516E5R_LOW DROPOUT VOLTAGE REGULATOR at
the best price in India.
A6516E5R_Low Dropout Voltage Regulator Features:-
Maximum Output Current: 500mA

Input Voltage Range: 3V~16V

Output Voltage Range: 1.2V~5.0V (customized on command in 0.1V steps)

Highly Accurate:±2%(±1% customized)

Low Power Consumption: 10uA(Typ.)

Dropout Voltage: 1.2V@500mA (VOUT=3.3V) 600mV@300mA (VOUT=3.3V)

Output Current Limit: 500mA

Available in SOT-25 package
A6516E5R_Low Dropout Voltage Regulator Applications:-
Multi-Function Power Supply

Note PCs/Tablet PCs

Battery Powered Equipment

Reference Voltage Source