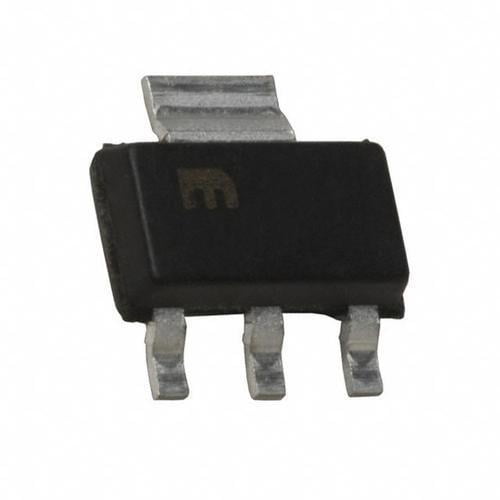 A6120DR-33_LOW DROPOUT VOLTAGE REGULATOR-IC-617-D
Non-returnable
SPQ:,MOQ:1,Product Package:SOT-223 Package
A6120

is a series of low power consumption, low dropout voltage regulator with a typical dropout voltage of 1.0V at 2A load current. A6120 can provide output value in the range of 1.2V~5.0V in 0.1V steps. It also can customized on command. Other than every voltage version can be used as an adjustable voltage version, with which desired voltage can be achieved by setting the values of two external resistors of the application circuitry.

A6120

has well load transient response and good temperature characteristic, And it uses trimming technique to guarantee output voltage accuracy within±2%.
Get the high-qu

ality
A6120DR-33_LOW DROPOUT VOLTAGE REGULATOR at
the best price in India.
A6120DR-33_Low Dropout Voltage Regulator Features:-
Low Power Consumption:3.0uA (Typ.)

Maximum output current : 2A

Maximum input voltage: 18V

Line regulation: 0.2% (Typical)

Output Voltage Range:1.2V~5.0V (customized on command in 0.1V steps)

Highly Accurate:±2%(±1% customized)

Typical Dropout Voltage: 850mV@1.5A (VOUT=3.3V)

Operation environment Temperature:- 40°C~85°C

Available in SOT-223 and TO-252 Packages