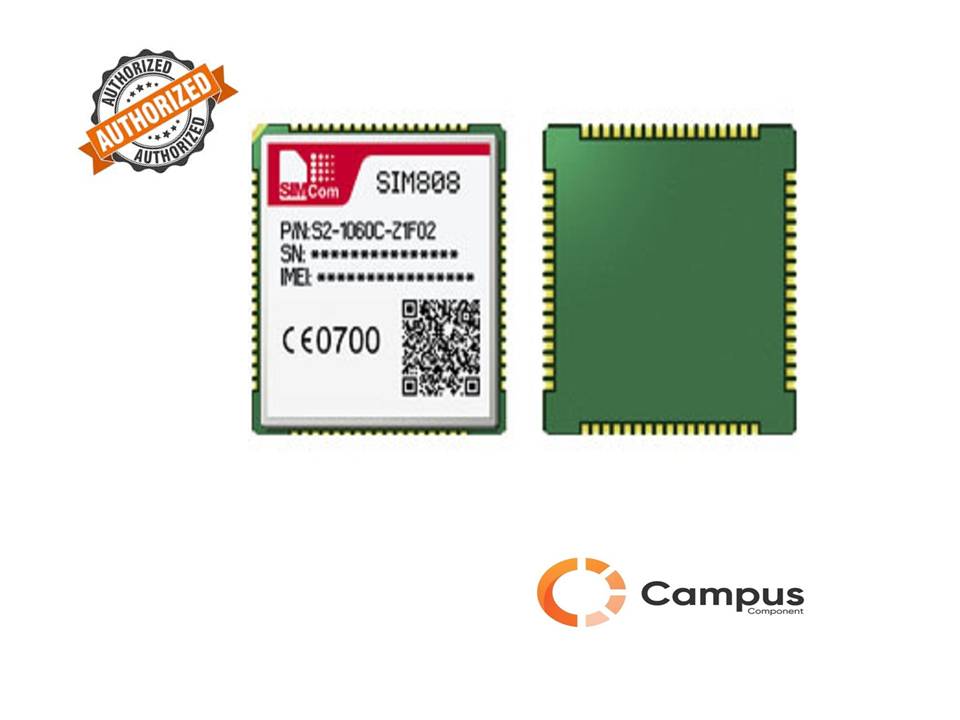 SIM808-WI-118-D
Non-returnable
Visible Manufacture Name
SIMCOM
Visible Manufacturer's code
SIM808
SIM808 module is a complete Quad-Band GSM/GPRS module which combines GNSS technology for satellite navigation. The compact design with LCC and LGA pads will significantly save both time and costs for customers to develop GNSS enabled applications. Featuring an industry-standard interface and GNSS function, it allows variable assets to be tracked seamlessly at any location and anytime with signal coverage.
General features:
• Quad-band 850/900/1800/1900MHz
• GPRS multi-slot class 12/10
• GPRS mobile station class B
• Compliant to GSM phase 2/2+
–Class 4 (2 W @ 850/900MHz)
–Class 1 (1 W @ 1800/1900MHz)
• Dimensions: 17.6*15.7*2.3mm
• Weight: 1.5g
• Control via AT commands (3GPP TS 27.007, 27.005 and SIMCom enhanced AT Commands)
• Supply voltage range 3.4 ~ 4.4V
• Low power consumption
• Operation temperature:-40? ~85?
Attachment