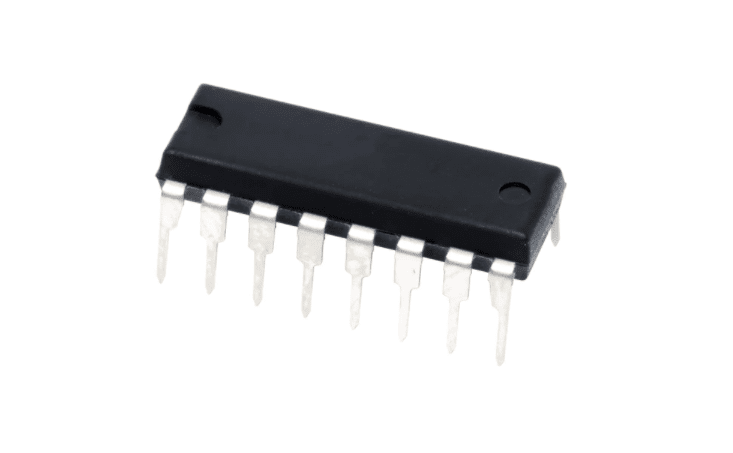 PGA2311_Stereo Audio Volume Control-IC-633-D
Non-returnable
SPQ:,MOQ:1,Product Package:
Visible Manufacturer's code
PGA2311
The PGA2311 device is a high-performance, stereo audio volume control designed for professional and high-end consumer audio systems. The PGA2311 uses an internal high-performance operational amplifier to yield low noise and distortion. The PGA2311 also provides the capability to drive 660-Ω loads directly without buffering. The 3-wire serial control interface allows for connection to a wide variety of host controllers, in addition to support for daisy chaining of multiple PGA2311 devices.
Get the high-quality PGA2311_Stereo Audio Volume Control at the best price in India.
PGA2311_Stereo Audio Volume Control Features :-
Digitally-Controlled Analog Volume Control: –

Two Independent Audio Channels

Serial Control Interface

Zero Crossing Detection

Mute Function

Wide Gain and Attenuation Range: +31.5 dB to −95.5 dB with 0.5-dB Steps

Low Noise and Distortion: – 120-dB Dynamic Range – 0.0004% THD+N at 1 kHz (U-Grade) – 0.0002% THD+N at 1 kHz (A-Grade)

Noise-Free Level Transitions

Low Inter channel Crosstalk: −130 dBFS

Power Supplies: ±5-V Analog, +5-V Digital

Available in PDIP-16 and SOIC-16 Packages

Pin- and Software-Compatible With the Crystal CS3310
PGA2311_Stereo Audio Volume Control Applications:-

Audio Amplifiers

Mixing Consoles

Multi-Track Recorders

Broadcast Studio Equipment

Musical Instruments

Effects Processors

A/V Receivers

Car Audio Systems