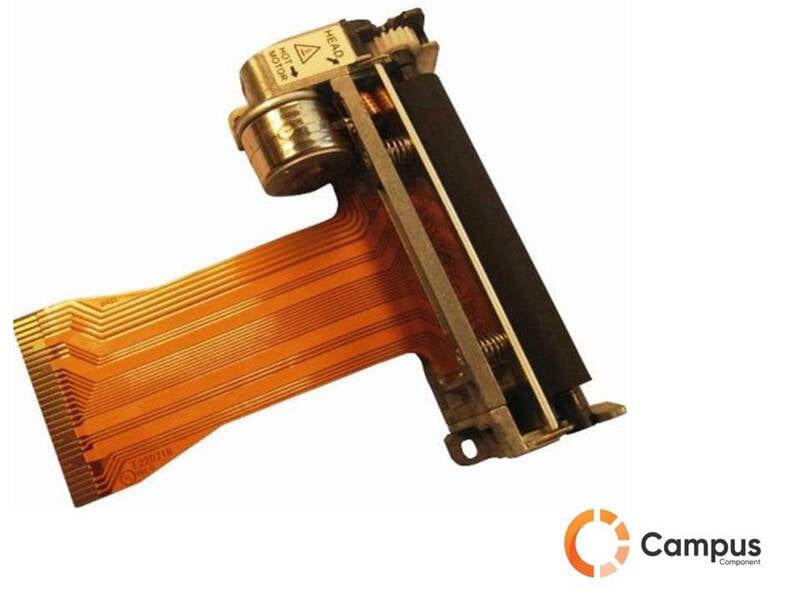 FTP-628MCL103-compatible thermal Printer-TH-163-D
Non-returnable
Visible Manufacture Name
Fithshu
Visible Manufacturer's code
FTP-628MCL103
1) FEATURES:
The printer is a compact printer that adopts a thermal line dot printing method.
High resolution printing A high-density print head of 8 dots/mm produces clear and precise printing.
Compact and light weight
Dimensions : W69.8mm x D32.7mm x H15.3mm, W70.3mm x D32.7mm x H15.3mm
Mass : Approx. 44 g
High print speed*
Maximum 75mm/s print is available.
Easy operation
Platen open mechanism provides easy paper installation.
Auto-loading function Automatic insertion of the thermal paper is enabled by the Auto-loading function.
Maintenance Free No cleaning and no maintenance required.
Low noise.
Thermal printing technology realizes low-noise print.
Replace ability Possible for full replacement from LTPZ245M.
Features :

2 inch paper width
5 volt operating voltage only
Universal ESC sequence compatible
Complete text and graphic printing
Supports serial rs-232 levels
Printing speed up to 50 mm / sec
Attractive body casing
Option to customize fonts and graphics
Inbuilt over temperature protection
Application :

Ticket Printing
Hand Held Applications
Electronic Fund Transfer
Taxi meter
Receipt Printing
Weighing Scale Machines
Data Loggers
Medical Devices