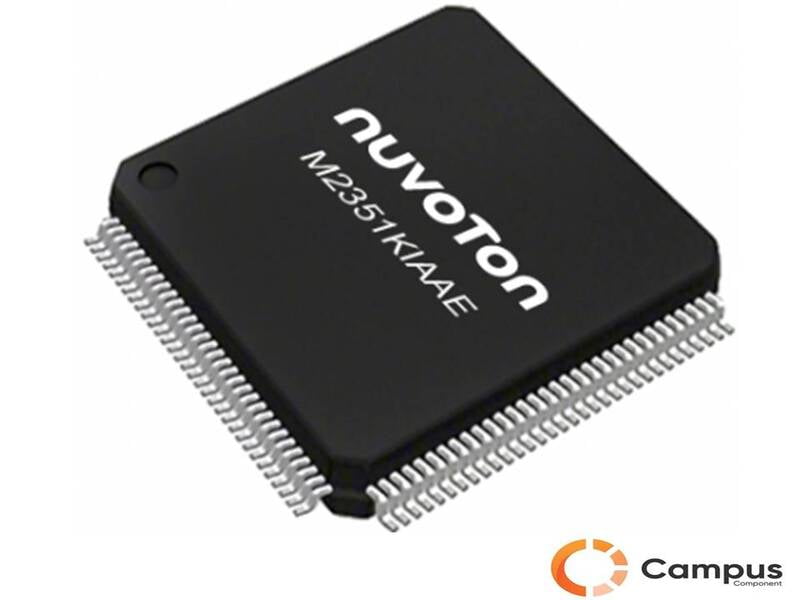 Nuvoton M2351KIAAE - DE-1878-D
The rise of the internet of things (IoT) era has increased awareness for the integration of the physical
world into digital systems. While the efficiency improvements and economic benefits coming behind
the digitization of our everyday lives, it has also placed pressure on system designers to deliver the
innovative products capable of connecting and exchanging data incessantly. Since security and power
consumption are the key requirements of IoT applications, Nuvoton NuMicro®.
M2351 series is
excellence in supporting the proliferation of intelligent connected devices.
The NuMicro® M2351 microcontroller series is powered by Arm® Cortex®-M23 core with TrustZone®
for Armv8-M architecture, which elevates the traditional firmware security to the new level of robust
software security.
The low-power M2351 microcontrollers run up to 64 MHz with up to 512 Kbytes embedded Flash
memory in dual bank mode, supporting secure OTA (Over-The-Air) firmware update and up to 96
Kbytes embedded SRAM. Furthermore, the M2351 series provides high-performance connectivity
I2C,
peripheral interfaces such as UART, SPI,
GPIOs, USB and ISO 7816-3 for smart card reader. Its
secure and low-power features strengthen the innovation of IoT security.