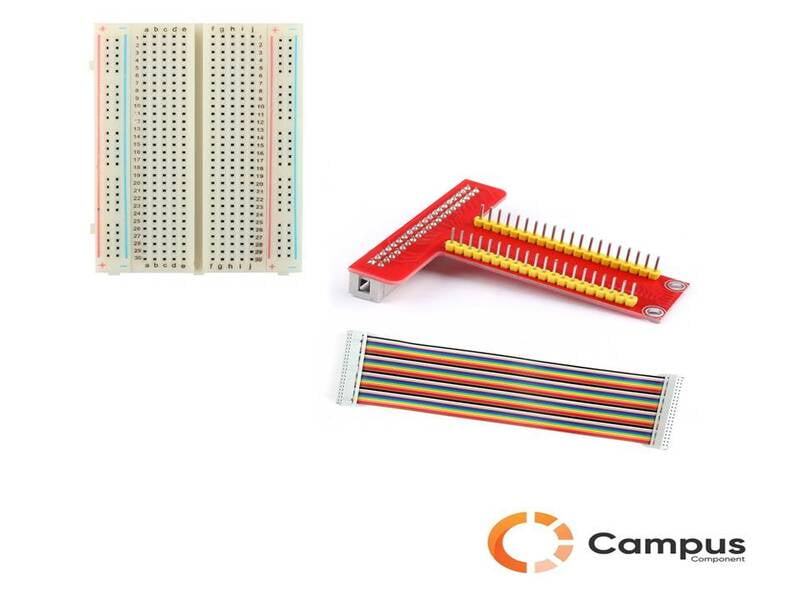 BreakOut Kit for Raspberry Pi 2-RA-981-D
Non-returnable
Features :
Compatible With Raspberry Pi
Module: T Type GPIO Extension Adapter
Compatible With Raspberry Pi Model B+
This 40 Pin Ribbon Cable is Specially Designed For the Raspberry Pi Model B+, So You Can Easily Connect it to the Low-Level Peripheral
Breadboard 400 Tie Point
Terminal Strip, tie-point 300; Distribution Strips, tie-point 100.
ABS plastic material.
Completely reusable.
Colored coordinates for easy component placement.
Phosphor bronze nickel plated spring clips.