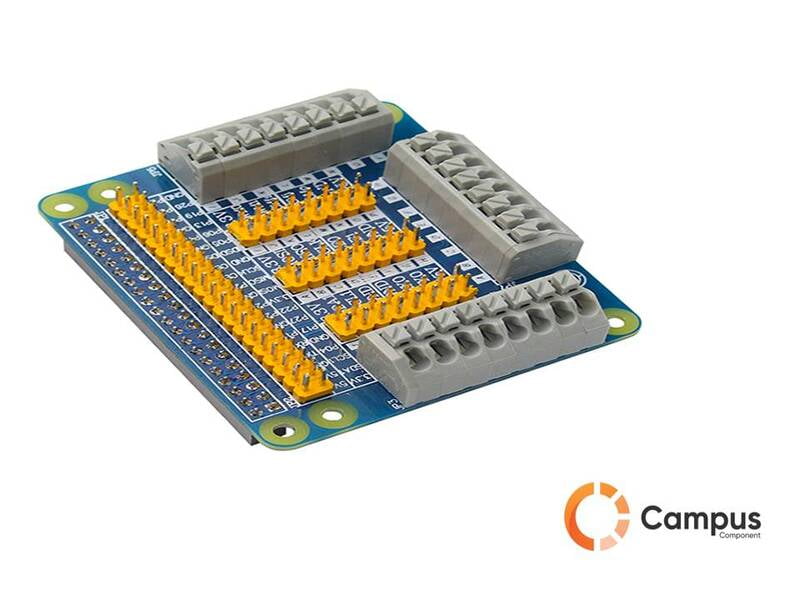 RPi B+ I2C GPIO Expansion Board Shield Module-RA-1042-D
Non-returnable
This Raspberry Pi GPIO Expansion Shield For PI 2/3 B B+ Module is multi-function GPIO expansion board for Raspberry PI2, Raspberry PI3B, Raspberry PI3B+. It is easy to use and connect to your RPI board. Each pin is clearly labeled so it is easy to interface and identify.
You can connect sensors, switch and any component you want to interface with the Raspberry Pi. It also has screw terminals for hard and heavy-duty applications working in a real-world environment.
Features :

Perfect snap-in terminal for simple Raspberry PI connectivity.
Multifunction GPIO expansion board.
Easily connect Raspberry connectors and pins using jumpers.
Compatible with Raspberry Pi 3B 2B +.