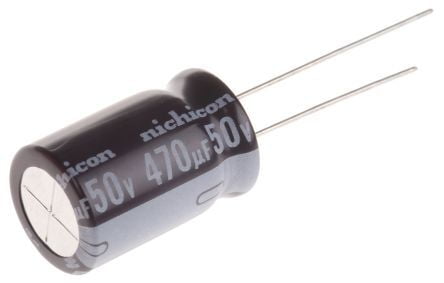 Aluminium Electrolytic Capacitor_470mfd/50V-CA-566-D
Non-returnable
1) Features :
Miniature Sized, Low

impedance

, High Reliability

For Switching Power Supplies Radial Lead Type Type numbering system (Example : 10V 680µF)
Smaller case size and lower impedance than UPM.
Low impedance and high reliability withstanding 2000 hours to 8000 hours.
Capacitance ranges available based on the numerical values in E12 series under JIS.