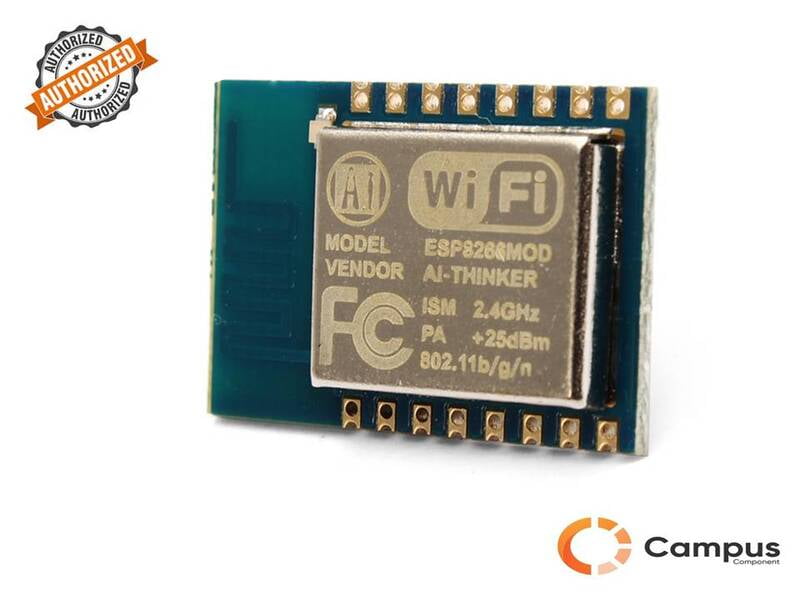 ESP8266 ESP-12E-WI-850-D
Non-returnable
Visible Manufacturer's code
ESP8266 ESP-12E
ESP-12E WiFi module is a low-power and cost-effective embedded wireless network control module.
It can meet the needs of Internet of Things applications such as smart grid, building automation, security,
smart home, telemedicine and so on.
The core processor ESP8266 integrates the industry-leading Tensilica L106 ultra-low power 32-bit
micro MCU with 16-bit streamlined mode, main frequency of 80 MHz and 160 MHz, supports RTOS,
integrates Wi-Fi MAC/BB/RF/PA/LNA, and on-board antenna.
This module supports standard IEEE 802.11 b/g/n protocol and complete TCP/IP protocol stack. Users
can use this module to add networking functions to existing devices, or to build independent network
controllers.